3v3 Soccer Tournament in Bartlesville!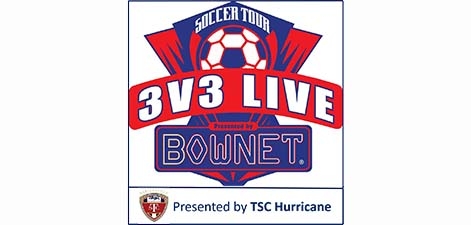 Apr 20, 2017
This Summer Bartlesville will host an action-packed day of soccer on June 10th with the first ever 3v3 Live Soccer Tour tournament presented by TSC Hurricane where all games will be played at Robinwood Park Soccer Complex!
Registration is open for all divisions! — That's right, from U6 to adults, both male and female, all are encouraged to get a together with friends and form your teams. Register your teams at 3v3live.com/bartlesville. The early bird discounted price of $185 is valid through May 10th. Up to six players are allowed on a roster, and each team will be guaranteed a minimum of four games.
All players in the 3v3 Live tournament receive a T-shirt and the top-three teams will receive medals for each player.

3v3 games last 20 minutes apiece and are played on fields no larger than 30 yards wide by 40 yards long. Shin guards are required.

After May 10th, the cost increases to $210 through the final deadline of June 4th.

Click here for a full Q&A on 3v3 Live Soccer Tour tournaments.
« Back to News