Academy Dirctor of Coaching Postion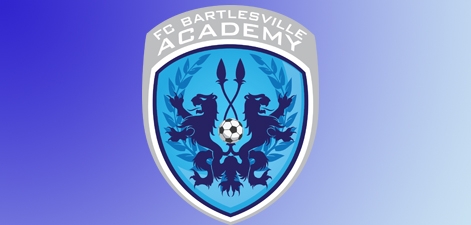 Aug 05, 2013
WCSC is proud to announce the new position of Academy Director of Coaching (ADOC). This job will be vital in moving our academy program forward. Job duties include (but are not limited to):
Reports to the Director of Coaching.
Assist the Director of Coaching in the directions and implementation of technical soccer content for FCB Academy
Player development guidelines and progress charts.
Age group related curriculum (U5-U10).
Gender related training issues and curriculum
Coaching manuals for the FCB Academy Program
Coordination and communication of these curriculums to Academy Trainers and Coaches
Maintain regular communication with Academy Trainers and Coaches.
Train teams as necessary in the absence of an Academy Trainer
Conduct oneself in manner in which Players/Parents view as a role model consistently carrying out the core values of the Club and professional conduct.
Conduct meetings for Academy Trainers and Coaches.
Will facilitate communication between parents/players and coaches regarding the general direction and philosophy of the FCB Academy program.
Enforce coaches conduct policies.
Attend FCB Academy game days as available in order to oversee the implementation of the academy curriculum in game day situations and to monitor coaches.
Develop and manage club Academies and Camps.
Help build relationships with our local community clubs (ie. Pre-Tryout Clinics, Camps, Tournaments)
Will work with the club webmaster to keep website up to date on events with teams.
Assist with team formations with input from coaches.
Oversee and provide input in Play-up Policies and Procedures.
Oversee FCB Academy teams in tournaments, OSA Academy, ODL or other high level competitive environments in order to increase overall player development.
Will communicate directly with U10 players and parents regarding competitive soccer and options of playing competitively versus recreationally.
Will assist the Director of Coaching in other various club activities related to the academy age players.
To apply to be considered for the ADOC postion, please fill out this application, and email it to DOC@bartlesvillesoccer.org with the subject line of "ADOC application". Applications must be recieved by August 20th, 2013 to be considered. If you have any issues with filling out the online application:
1. Print a physical copy of the application and fill it out by hand.
2. Email DOC@bartlesvillesoccer.org and let him know that you plan on applying for the position but you cannot get the online application to work.
3. Bring the filled out application to the interview scheduled by FCB's TDOC.
« Back to News