Joe Bares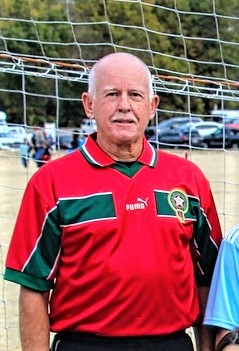 Apr 26, 2023
It is with great sadness that we inform you of the passing of our long time Referee Coordinator Joe Bares.
Joe has served on the Board of WCSC off and on for 20+ years, not just as the Ref Coordinator but as a Coach for all of the U11 and up girls Rec teams over the years. Joe and Floran have registered, recruited, coached and mentored many girls over the years.
J
oe has also spent many hours training and mentoring Referees, including my son and myself. He is solely responsible for growing the referee population in our community, very easily doubling and maybe even tripling the numbers we had just a few short years ago.
Joe was lover of Recreational Soccer and he let it be known! As a Referee , he was direct! He was not a mixer of words. He was opinionated!! That is JOE BARES!
What I do know about Joe is that he loved SOCCER and he showed it by serving on the Board for many years, Coaching your kids for many years and bragging about his Boys that are still involved in soccer things.
Joe has spent decades growing Bartlesville Soccer and he will be missed deeply.
https://www.stumpff.org/obituaries/Joseph-Bares/#!/Obituary
« Back to News