Fall 2020 Registration Open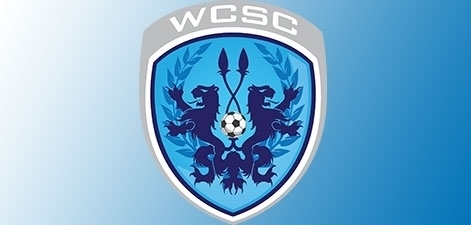 Jul 13, 2020
REGISTRATION OPEN THRU 08/15/2020
$75 Online Only
Registration is in a new system this fall. You will be required to create new accounts for all players. Birth certificates will need to be uploaded and there is an opportunity to do so during the registration process. The new system alows you to register and pay for multiple players at one time.
U5-U10 (BIRTH YEARS 2011-2016) ⚽ ⚽ ⚽ ⚽
https://system.gotsport.com/programs/34425G232?reg_role=player

U11-U19 (BIRTH YEARS 2002-2010) ⚽ ⚽ ⚽ ⚽
https://system.gotsport.com/programs/84A367803?reg_role=player
FIELD DAYS – Please join us to help get the fields ready for games and practices on August 29, 2020 and September 12, 2020 at Robinwood fields. Field day activities include mark and paint fields, secure nets, etc.
GAMES START - September 19, 2020
UNIFORMS
U5-U10 age group
Please order UNIFORMS as soon as possible. Uniform kit consists of 1 WHITE jersey, 1 NAVY jersey, 1 navy short and 1 pair navy socks. For more uniform information and to purchase: http://bartlesvillesoccer.org/pages/latest-news/recreational-uniform-information
Check out this Facebook page to Buy/Sell used soccer uniforms and equipment:
https://www.facebook.com/Washington-County-Soccer-BuySellTrade-2054767357885034/
If your player is in the U11-U19 age group, you will order your uniform from your coach!!
PRACTICES
Practices will tentatively start the week of August 24th for U5-U10. U11-U19 practice tentatively scheduled to start early August. This all hinges on IF we have Coaches for all the teams. You will receive an email about practice!!. We will also post practice times and dates on Facebook.
COACHES
We need Coaches!! Without you we cannot form teams, have practice or games!! If you are interested in coaching, please send an email to coaches@bartlesvillesoccer.org.
For other information please go to bartlesvillesoccer.org or our Facebook page under notes!
Please like us on Facebook and Instagram!
« Back to News